Green Goddess Dressing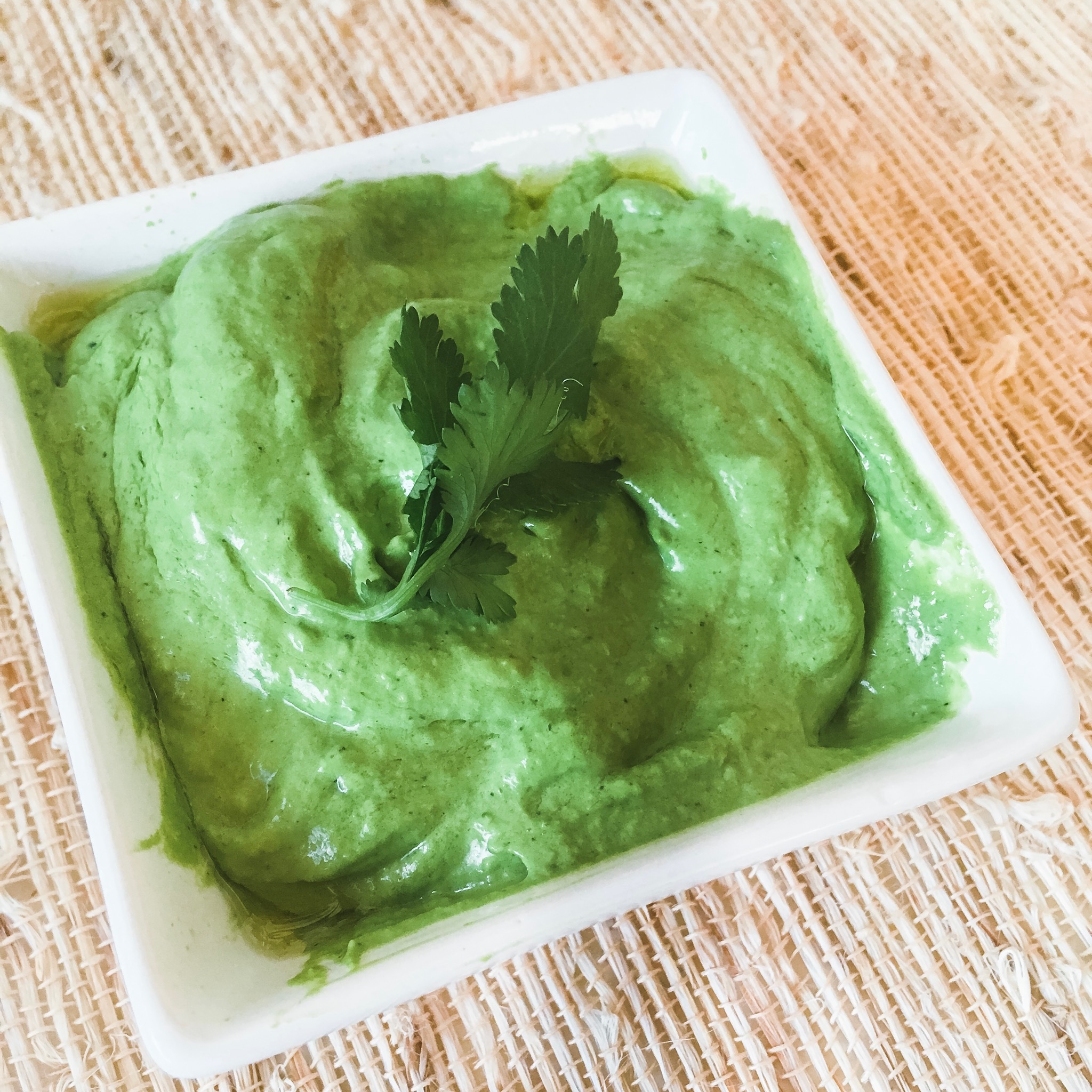 This delicious dressing can serve as a dressing or a dip. It's packed full of fresh herbs that give it a crazy amount of flavor. Avocado and Greek Yogurt give you a creamy texture while giving you ample healthy fat. It kind of has a guacamole flavor but keeps longer. Feel free to experiment with different fresh herbs. I am sure that basil would be tasty or even lemon grass?!
Servings – 1.5 cups
Green Goddess Dressing Ingredients -
1 bunch green onions
1 bunch cilantro
1/2 bunch mint
1/2 bunch parsley
1 c Spinach
1/4 c Plain Greek Yogurt
1 Avocado
1/2 C Olive Oil
Lemon Juice from 1/2 Lemon
Salt & Pepper
Directions-
Place all ingredients of goddess dressing in blender or food processor and blend. Continue to add as much olive oil as you like to create the consistency you want. More oil, more liquid, less more creamy dip.
I used this dressing for my roasted veggie salad that you can find in mains of recipes. But would be delicious as a dip for fresh veggies or even with hot wings!